Scalability Story: Fortune 500 Enterprise
One of our customers is a Fortune 500 company with a global presence and a name with broad corporate recognition. They have grown extensively over the last decade. Part of that growth was driven by sales but acquisitions have also played a major role.
Each acquisition brings new challenges for their IT team, with requirements to integrate and manage systems that were previously managed in different and diverse ways.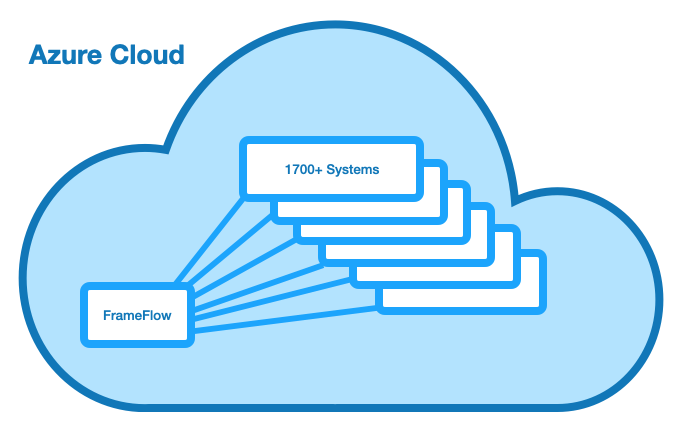 Monitoring Azure Based Resources with FrameFlow
Early on, it became apparent that remotely managing thousands of systems at hundreds of locations would be a significant challenge.
Their solution to this challenge was simple and elegant: Physical systems are migrated into Microsoft Azure using Azure's replication features and services. There, they can be centrally configured and managed in a consistent way by our customer's IT team.
Their next challenge was to ensure that these diverse systems continued to deliver the services and functionality that they were responsible for. For this challenge, our customer selected FrameFlow.
The systems they monitor with FrameFlow are as diverse as you can imagine. Some are database servers, others serve websites. There are ERP systems, accounting systems, support servers, domain controllers, file servers, payroll systems, collaboration servers, email servers, and more.
This is where FrameFlow's "single pane of glass" functionality comes into play. FrameFlow's ability to monitor a diverse array of systems makes it ideal for the heterogeneous IT environment that our customer works with on a day-to-day basis.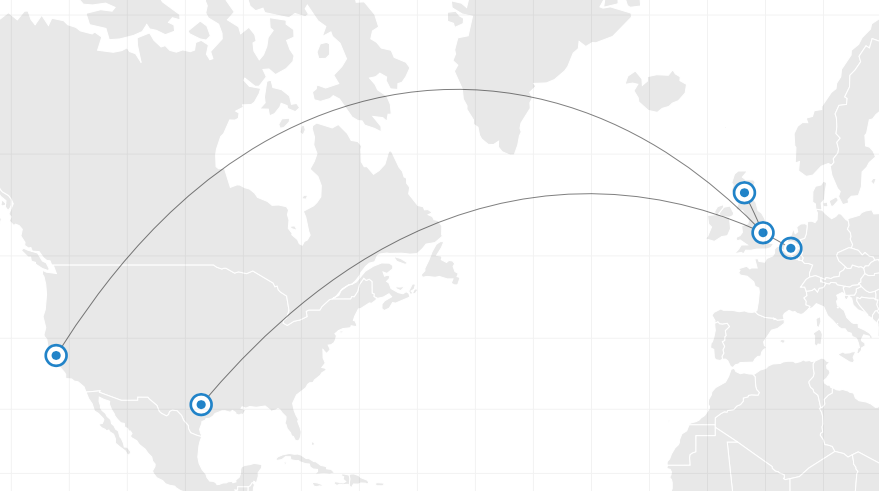 Global Monitoring Configuration with FrameFlow
They started with a license for 200 devices at a single site and have expanded regularly since then. Now our customer has multiple FrameFlow installations supporting their global monitoring operations.
Two are in the US, two are in the UK and one is dedicated to operations in the EU. Together they are monitoring 1700 systems comprised mostly of Azure-based resources with a few physical systems in the mix as well.
It has been a mutually rewarding partnership. We have assisted them with their monitoring requirements by offering tips, suggestions, and technical support to help them onboard particularly thorny systems. Through that process, we have learned more about what they would like to see for deeper integration with Microsoft Azure. That partnership is driving new features that will benefit not only our customer, but also the FrameFlow community in general.
Try FrameFlow Now
Are you new to FrameFlow? Take it for a spin for free for 30 days and starting taking advantage of its enterprise IT monitoring features.
Try FrameFlow Now